Gruff Technology offers a socket that works on the local Wi-Fi network, allowing the user to optimise the electricity consumption. The socket retrieves Nord Pool prices from the MQTT server once a day and the user can set the maximum price at which, for example, the electric water heater will run.
The plug allows households and businesses to save money

The plug will even electricity consumption in the country – reducing peak hour loads.

The plug works on the local Wi-Fi network – managed via app
The user purchases the plug and there are no additional monthly fees and no remote administrator to manage your devices.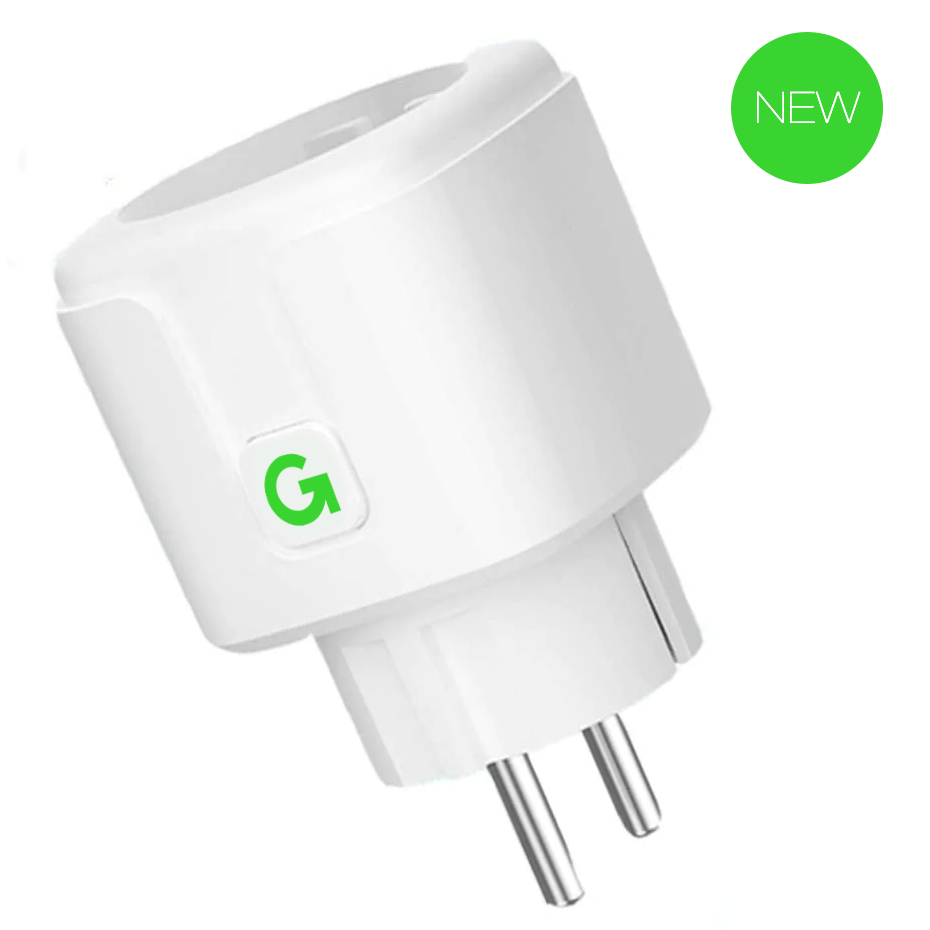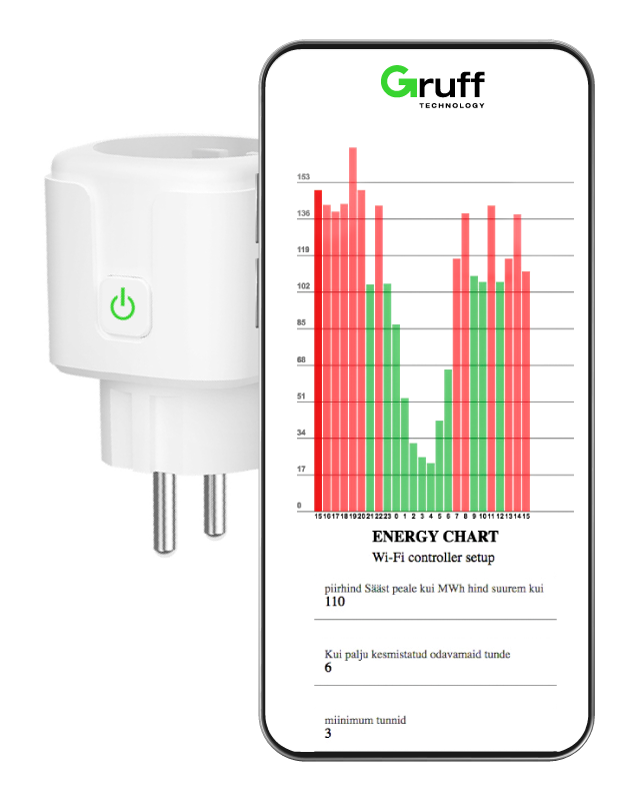 Nord Pool's public and hourly rates allow you to optimise your electricity consumption. Our plug is the most practical to use for high power consuming appliances such as water heaters, car chargers, heating systems.
The plug works on the local Wi-Fi network at 2.4 GHz, and up to 3 KW of power can be connected to one plug. The device is used indoors connected to a normal mains supply.
Frequent software updates are not necessary. Gruff Technology guarantees full free customer support in case of questions. The software includes technical information about the system that is visible to the customer, which can be used to troubleshoot possible faults and errors.
The plug works throughout the Nord Pool area and automatically selects the local electricity consumption area when plugged in. The app visually displays a daily electricity price graph, with the appliance's green hours of operation and red hours of rest, depending on the options selected.
The user can select the maximum electricity price and the required operation hours.
If all the hours are more expensive than the price selected by the user, the minimum hours of operation can also be entered, during which the appliance will operate in any case. It is also possible to choose fixed hours per day. Additional features are explained in the user manual. The plug is also suitable for devices with a relay operating in reverse.
With a Gruff Saver Socket, you can save money and keep a precise control on the electricity consumption of your household or business and reduce the load on the grid at peak times. You save the resources of yourself and the environment.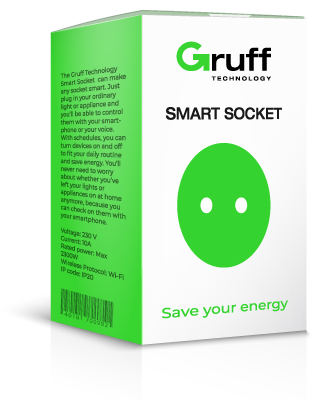 Gruff Technology was created in 2021 as a collaboration between two electronics engineers and two entrepreneurs. We have created a sales support for new energy devices that enable energy saving, technical information harvesting, household energy management and more.  
Today, we have launched our first product. Others are in the pipeline. We wish you sustainable deployments!